Are you sick of these yet?
Side Note: I FINALLY WATCHED WONDER WOMAN AND OH MY GOD!!!!!!!!!!!!!
---
You can see my previous mini movie review posts below:
Mini-Movie Reviews: American Ultra + Pride Prejudice and Zombies + Neighbors (2) + Kindergarten Cop 2
Mini Movie Reviews #2: The Lego Batman Movie / Suicide Squad / Rogue One / Fantastic Beasts & Where To Find Them / Dr. Strange / The Mummy (2017) / Star Trek: Beyond
Mini Movie Reviews #3: Barely Lethal / Now You See Me 1 & 2 / Speech & Debate / Odd Thomas / Not Another Happy Ending / Kingsmen: The Secret Service
Mini Movie Reviews #4: Age of Adaline / Fright Night / Mike and Dave Need Wedding Dates / Edge of Seventeen / Table 19 / Mr. Right / About Time
Mini Movie Reviews #5: Guardians of the Galaxy Vol. 2 / The Boss Baby / SpiderMan: Homecoming / Butter / Maximum Overdrive / Jessica Darling's It List
Mini Movie Reviews #6: Logan / Hidden Figures  / No Men Beyond This Point / The Final Girls / Jack Of The Red Hearts
---
Baywatch
When a dangerous crime wave hits the beach, the legendary Mitch Buchannon leads his elite squad of lifeguards on a mission to prove that you don't have to wear a badge to save the bay. Joined by a trio of hotshot recruits, including former Olympian Matt Brody, they ditch the surf and go deep under cover to take down a ruthless businesswoman whose devious plans threaten the future of the bay.
This movie is pretty funny. Its a fun movie to watch with friends and kill time. Great cast really makes it. We watched it with my ten year old cousin and that was probably a very bad idea, so make sure you realize it kind of deserves its R rating.
---
Wonder Woman
Before she was Wonder Woman (Gal Gadot), she was Diana, princess of the Amazons, trained to be an unconquerable warrior. Raised on a sheltered island paradise, Diana meets an American pilot (Chris Pine) who tells her about the massive conflict that's raging in the outside world. Convinced that she can stop the threat, Diana leaves her home for the first time. Fighting alongside men in a war to end all wars, she finally discovers her full powers and true destiny.
This is possibly the only good movie of the DCEU so far. Is it perfect? No. But it was still great. Amazing cast, amazing set design and costumes. I really loved the little easter eggs from the comics, and one scene where Diana recuses Steve in a way that parallels Clark saving Lois in the old Superman movies.
---
Little Evil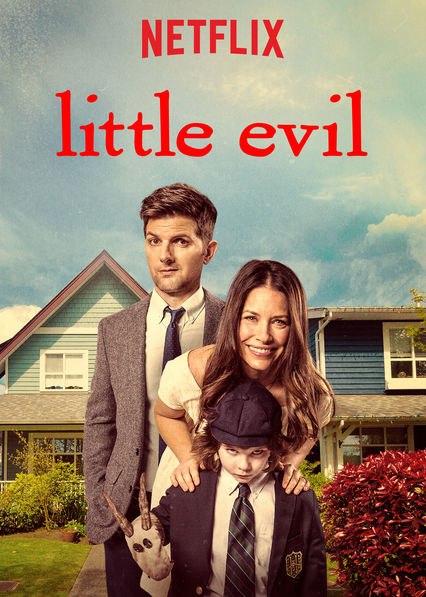 A newly married man starts to believe that his 5-year-old stepson is the spawn of Satan.
This was a really cute halloween movie. Its a little stupid, has some plot holes, but it was overall really fun, and I LOVED Adam Scott in this. If you like funny/scary movies, this is good for you.