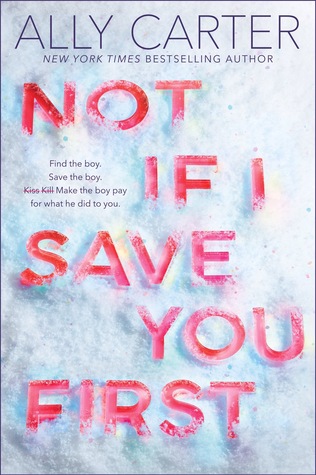 Maddie thought she and Logan would be friends forever. But when your dad is a Secret Service agent and your best friend is the president's son, sometimes life has other plans. Before she knows it, Maddie's dad is dragging her to a cabin in the middle of the Alaskan wilderness.
No phone.
No Internet.
And not a single word from Logan.
Maddie tells herself it's okay. After all, she's the most popular girl for twenty miles in any direction. (She's also the only girl for twenty miles in any direction.) She has wood to cut and weapons to bedazzle. Her life is full.
Until Logan shows up six years later . . .
And Maddie wants to kill him.
But before that can happen, an assailant appears out of nowhere, knocking Maddie off a cliff and dragging Logan to some unknown fate. Maddie knows she could turn back- and get help. But the weather is turning and the terrain will only get more treacherous, the animals more deadly.
Maddie still really wants to kill Logan.
But she has to save him first.
Hardcover, 297 pages
Published March 27th 2018 by Scholastic Press
---
4.5 Stars
 I'm a huge fan of Ally Carter, have been since elementary school when I started reading the Gallagher Girl books. So I was super excited for this book.
Overall, I thought it was great. I LOVED the characters, the voices and personalities and character arcs. I liked the general plot. I loved how you could tell she did her research, she knew what she was talking about, it really does show, and it makes everything more real.
I will say it got knocked down a little by how flimsy some motivations are. Logan not responding to her letters? Flimsy excuse, and we don't even hear his side of the story until much later than we really should of; some of the pacing for some reveals came a little later than really fit the high pace, high stakes physical action, veering at times to confusing rather than suspenseful. Maddie wanting to physically kill him is also a little flimsy; did she not have other friends? Could her dad not have let her visit Logan, or anyone else for that matter EVER? Like I said, a little flimsy, thin ice to stand on as a premise, but fun and enjoyable none-the-less.
If you can suspend some disbelief and just accept that sometimes common sense doesn't exist, its a fun survival and teen romance story. If you like any of Ally Carter's series (Gallagher Girls, Heist Society, etc.) you'll probably like this book.
(I also loved that reference to Blackthorne from Gallagher Girls!)
---
"But Logan had to laugh when he realized that he was the maiden in this scenario. And he didn't care one bit."
― Ally Carter, Not If I Save You First
"
Dear Logan,
I'm sorry that the stupid Russians shot you.
Mainly because I really want to shoot you, and I hate that they beat me to it.
Maddie
"
― Ally Carter,

Not If I Save You First
"Someone had even told him once that if his father hadn't been president, Logan might have been a good candidate for the
Blackthorne Institute
(whatever that was – it didn't even have a website), so it felt weird not knowing where he was or where he was going."
― Ally Carter,

Not If I Save You First