Rules for this List:
Marketed towards kids, not adults (so no South Park, Simpsons or Family Guy).
Is a cartoon not an anime, because they are different things with different connotations.
---
Gravity Falls

Twins Dipper and Mabel Pines are sent to spend the summer with their great-uncle, Grunkle Stan, in the mysterious town of Gravity Falls, Ore. Grunkle Stan has the kids help him run The Mystery Shack, the tourist trap that he owns. The twins try to adapt to the weird surroundings but sense there is something strange about Gravity Falls and begin to unlock its secrets. When Dipper uncovers a cryptic journal that offers insight into the town's mysteries, he and Mabel use it and their enthusiastic desire to vanquish evil to battle the imminent mysteries that surround them.
This show is a lot of fun, if you like mysteries and riddles and monsters. The early episodes are definitely for a much younger audience, but it gets better and more enjoyable for older viewers as it continues.
---
Star vs. the Forces of Evil
When magical princess Star Butterfly receives a royal magic wand for her 14th birthday, she proves to her parents that she is not ready for the responsibility that comes with it. As a result, they send her to a place that doesn't have magic — Earth — in hopes that she will gain maturity. Upon her arrival, Star is given a family to help guide her, so she moves in with the Diaz family, which includes teenage son Marco. Star takes Marco with her as she battles villains — both in their high school and throughout the universe — as she attempts to protect her powerful wand.
SVTFE is similar to Gravity Falls in that the early episodes are fairly weak, but get better, and more enjoyable for an older audience as it continues. I find this show a lot of fun for de-stressing.
---
Miraculous: The Tales of Ladybug and Cat Noir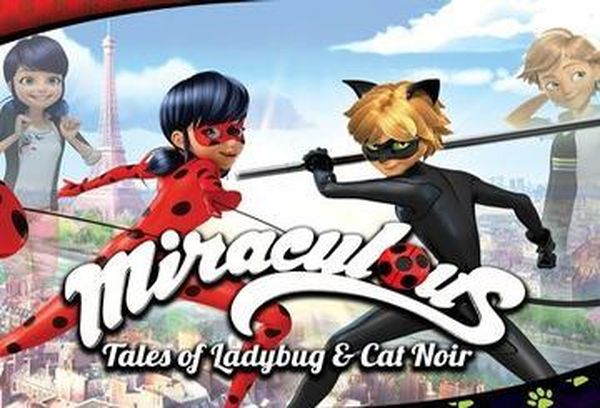 Marinette seems to be a normal teenage girl — she dreams of becoming a fashion designer, is a bit awkward and has a crush on a classmate. But she has a secret other teenagers don't have — she lives a double life as a crime-fighting superhero known as Ladybug. She uses her superpowers to help protect her native Paris from supervillain Hawk Moth. She is assisted, reluctantly, by fellow hero Cat Noir, even though she insists she doesn't need him — a stance she might not take if she knew his alter ego is her crush, Adrien. Together, Ladybug and Cat Noir help keep Paris safe from Hawk Moth and other villains.
I binged this show in about two days. It plays out a lot like a teen tv show in same parts, and a young kids superhero show – and all the cheesy-ness it entails. Its an overall fun show – even for teens or young adults.
---
Steven Universe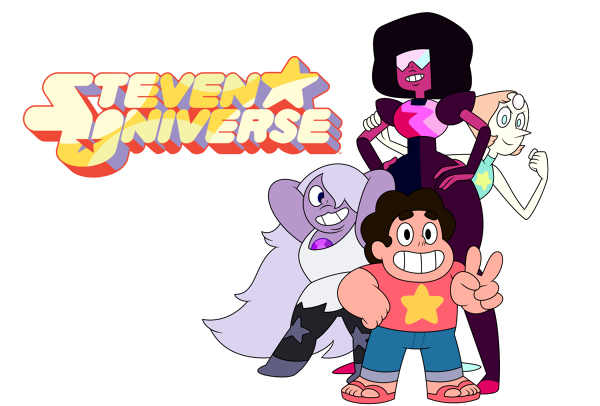 The Crystal Gems are a team of magical beings who are the self-appointed guardians of the universe. Half-human, half-Gem hero Steven is the "little brother" of the group. The goofball is learning to save the world using the magical powers that come from his bellybutton and he goes on magical adventures with the rest of the Crystal Gems, even though he's not as powerful — or smart — as fellow group members Garnet, Amethyst and Pearl. Despite his shortcomings, Steven usually finds a surprising way to save the day.
This is not one I watch personally, but I know a lot of people my age and older who are really really into it.
---
Young Justice
Join the teenage superheroes as they save the world as well as deal with normal daily life issues.
This one is mostly geared towards pre-teens and teens in the first place, and its so good. This is up there as my cousin's favorite show.
---
Teen Titans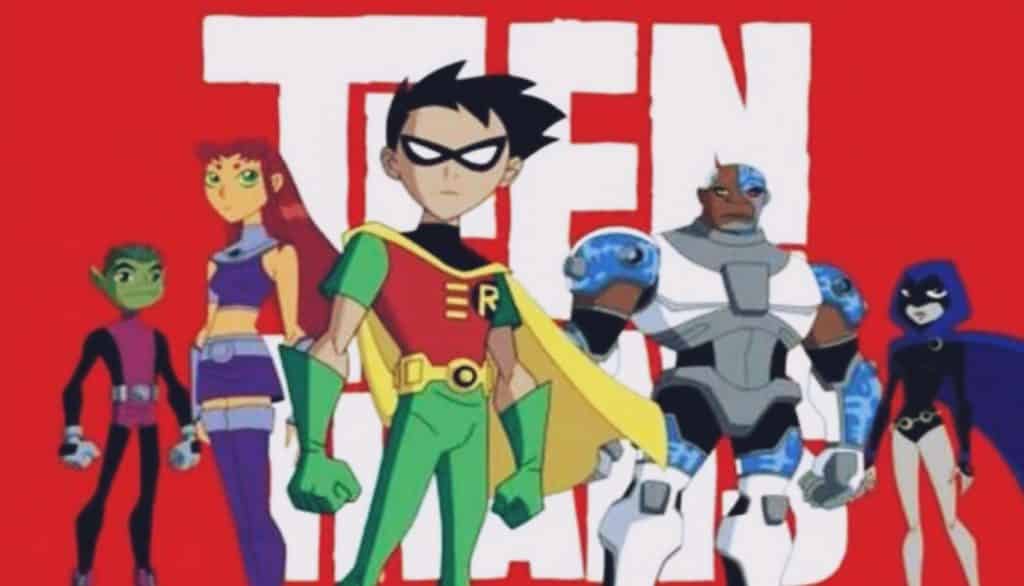 Leading the Teen Titans to protect Earth is Robin, formerly Batman's sidekick. He has no special powers, just a utility belt and his mind to help solve problems. His team members Starfire, Raven, Cyborg, and Beast Boy live together in Teen Tower, and each of them has supernatural abilities to fight a new generation of villains.
This is one of my favorite shows of all time, and I'm forever angry it was cancelled only to be replaced with Teen Titans Go! which is fine, but a lot more juvenile.
---
Over The Garden Wall
On an adventure, brothers Wirt and Greg get lost in the Unknown, a strange forest adrift in time. A wise old woodsman and bluebird Beatrice help them find their way. Along the way, Wirt's thoughts envelope him, while the wonder of the surroundings preoccupy Greg. The miniseries — based on creator Patrick McHale's cartoon short "Tome of the Unknown" — features animation that evokes a nostalgic storybook feeling, inspired by folk art and classic illustrations. The voices include Elijah Wood and Christopher Lloyd with Samuel Ramey, Chris Isaak and John Cleese among guests.
If you like Gravity Falls you'll love this – its so much fun!
---
Rick and Morty
After having been missing for nearly 20 years, Rick Sanchez suddenly arrives at daughter Beth's doorstep to move in with her and her family. Although Beth welcomes Rick into her home, her husband, Jerry, isn't as happy about the family reunion. Jerry is concerned about Rick, a sociopathic scientist, using the garage as his personal laboratory. In the lab, Rick works on a number of sci-fi gadgets, some of which could be considered dangerous. But that's not all Rick does that concerns Jerry. He also goes on adventures across the universe that often involve his grandchildren, Morty and Summer.
Another I don't watch, in fact I actively dislike it and find it very very irritating, but I have friends who really really like it, so I felt obligated to add it here.
---
Voltron Legendary Defender
Teenagers transported from Earth become pilots for robotic lions to fight in an intergalactic war. The Paladins of Voltron must learn to work as a team to assemble the robot Voltron and use its power to conquer the Galra Empire.
This show is SO MUCH FUN. Okay? Okay.
---
Avatar: The Last Airbender 
The world is divided into four nations — the Water Tribe, the Earth Kingdom, the Fire Nation and and the Air Nomads — each represented by a natural element for which the nation is named. Benders have the ability to control and manipulate the element from their nation. Only the Avatar is the master of all four elements. The ruthless Fire Nation wants to conquer the world but the only bender who has enough power, the Avatar, has disappeared … until now. His tribe soon discovers that Aang is the long-lost Avatar. Now Katara and Sokka must safeguard Aang on his journey to master all four elements and save the world from the Fire Nation.
This is such an iconic cartoon for a list like this. Its hard to find someone who doesn't love this show if they've seen it.
---
Legend of Korra
This follow-up series to "Avatar: The Last Airbender" is set 70 years after the events of "Avatar" and follows Korra, the next Avatar after Aang, who is from the Southern Water Tribe. With earth, water and fire under her belt, Korra must master the art of airbending. Korra's quest leads her to Republic City, a virtual melting pot where benders and nonbenders live together. But she soon discovers that the land is plagued by crime and a growing antibending revolution that threatens to tear the city apart. While dealing with the dangers, Korra begins her airbending training under the tutelage of Aang's son, Tenzin.
If you like Avatar you like Korra. End of story.
---
Adventure Time
Twelve- year-old Finn battles evil in the Land of Ooo. Assisted by his magical dog, Jake, Finn roams the Land of Ooo righting wrongs and battling evil. Usually that evil comes in the form of the Ice King, who is in search of a wife. He's decided he should wed Princess Bubblegum, though she doesn't want to marry him. Still, he persists in trying to steal her away, and Finn and Jake, along with Lady Raincorn (a cross between a unicorn and a rainbow) do their best to keep her from harm.
Another that I don't really watch myself but I know a lot of people like it.
---
Winx Club
Bloom is a special Earth girl with magical powers who travels to the Alfea School for Fairies to perfect her skills. She quickly befriends teenage fairies Stella, Flora, Musa, Layla, and Tecna. Together these six girls are the Winx Club. In addition to high school, the girls work to save the universe from Lord Darkar and witches Icy, Darcy, Stormy and a variety of other opponents. Only with the power of six Enchantix fairies fighting together can girls save the universe.
I watched this a lot as a iid, and it still holds up. The original, not the remake. The remake is weird to me.
---
Digimon 
The adventures of seven kids stranded in a bizarre world populated by digital monsters.
I love digimon, if you like stuff like Pokemon, you'll like Digimon.
---
Pokemon
"Indigo League" is where it all began as the first season of the long-running "Pokémon" animated series. Young Ash Ketchum is just beginning his Pokémon training as he reaches his 10th birthday. Things don't go as expected for the youngster, who gets a Pikachu instead of a standard first Pokémon. Winning gym badges is also tougher than Ash thought it would be. He's not alone in his quest for the badges, though, as former gym leaders Brock and Misty are by his side, along with some new friends.
This only just barely qualifies for this list, because it is technically a Japanese anime, but its considered a cartoon by so many people it seems, that I guess it counts.
Indigo League though the Sinnoh seasons are great, the Unova seasons are, to me, more juvenile and really boring/annoying. I haven't watched much Kalos or Alola, but what I've seen is pretty good.