I've recently gotten back into the swing of book blogging after a several month hiatus (and general flakey-ness since I started college…it's been an adjustment y'all). One of the things I want to do going forward is highlight books from marginalized authors which feature marginalized characters and protagonists.
The first one I decided to start with is Cuban-American protagonists because few bloggers seem to fixate on specific nationalities and instead lump all "latinx" and "hispanic" books together. Which is fine, because nationality isn't always specialized, but as a Cuban-American myself, I wanted to specifically highlight my own culture.
---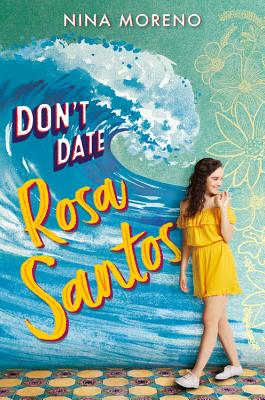 Synopsis: Rosa Santos is cursed by the sea—at least, that's what they say. Dating her is bad news, especially if you're a boy with a boat.
But Rosa feels more caught than cursed. Caught between cultures and choices. Between her abuela, a beloved healer and pillar of their community, and her mother, an artist who crashes in and out of her life like a hurricane. Between Port Coral, the quirky South Florida town they call home, and Cuba, the island her abuela refuses to talk about.
As her college decision looms, Rosa collides—literally—with Alex Aquino, the mysterious boy with tattoos of the ocean whose family owns the marina. With her heart, her family, and her future on the line, can Rosa break a curse and find her place beyond the horizon?
---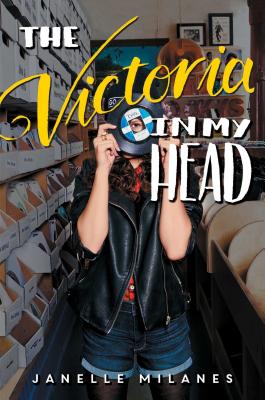 Synopsis: A shy, rule-following teen winds up joining a local rock band in this laugh-out-loud, heartfelt coming-of-age novel.
Victoria Cruz inhabits two worlds: In one, she is a rock star, thrashing the stage with her husky voice and purple-streaked hair. In the other, currently serving as her reality, Victoria is a shy teenager with overprotective Cuban parents, who sleepwalks through her life at the prestigious Evanston Academy. Unable to overcome the whole paralyzing-stage-fright thing, Victoria settles for living inside her fantasies, where nothing can go wrong and everything is set to her expertly crafted music playlists.
But after a chance encounter with an unattainably gorgeous boy named Strand, whose band seeks a lead singer, Victoria is tempted to turn her fevered daydreams into reality. To do that, she must confront her insecurities and break away from the treadmill that is her life. Suddenly, Victoria is faced with the choice of staying on the path she's always known and straying off-course to find love, adventure, and danger.
From debut author Janelle Milanes comes a hilarious and heartfelt tale of the spectacular things that can happen when you go after what you really want.
---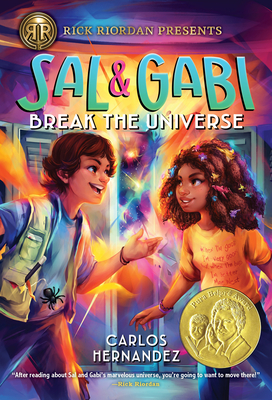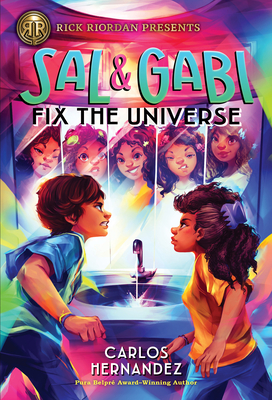 Synopsis: Best-selling author Rick Riordan presents a brilliant sci-fi romp with Cuban influence that poses this question: What would you do if you had the power to reach through time and space and retrieve anything you want, including your mother, who is no longer living (in this universe, anyway)?
How did a raw chicken get inside Yasmany's locker?
When Sal Vidon meets Gabi Real for the first time, it isn't under the best of circumstances. Sal is in the principal's office for the third time in three days, and it's still the first week of school. Gabi, student council president and editor of the school paper, is there to support her friend Yasmany, who just picked a fight with Sal. She is determined to prove that somehow, Sal planted a raw chicken in Yasmany's locker, even though nobody saw him do it and the bloody poultry has since mysteriously disappeared.
Sal prides himself on being an excellent magician, but for this sleight of hand, he relied on a talent no one would guess . . . except maybe Gabi, whose sharp eyes never miss a trick. When Gabi learns that he's capable of conjuring things much bigger than a chicken—including his dead mother—and she takes it all in stride, Sal knows that she is someone he can work with. There's only one slight problem: their manipulation of time and space could put the entire universe at risk.
A sassy entropy sweeper, a documentary about wedgies, a principal who wears a Venetian bauta mask, and heaping platefuls of Cuban food are just some of the delights that await in his mind-blowing novel gift-wrapped in love and laughter.
---
Synopsis: When fifteen-year-old Cuban American Mariana Ruiz's father runs for president, Mari starts to see him with new eyes. A novel about waking up and standing up, and what happens when you stop seeing your dad as your hero—while the whole country is watching.
In this thoughtful, authentic, humorous, and gorgeously written novel about privacy, waking up, and speaking up, Senator Anthony Ruiz is running for president. Throughout his successful political career he has always had his daughter's vote, but a presidential campaign brings a whole new level of scrutiny to sheltered fifteen-year-old Mariana and the rest of her Cuban American family, from a 60 Minutes–style tour of their house to tabloids doctoring photos and inventing scandals. As tensions rise within the Ruiz family, Mari begins to learn about the details of her father's political positions, and she realizes that her father is not the man she thought he was.
But how do you find your voice when everyone's watching? When it means disagreeing with your father—publicly? What do you do when your dad stops being your hero? Will Mari get a chance to confront her father? If she does, will she have the courage to seize it?
---
Synopsis: Teenage master of Cuban cuisine, Lila Reyes, is eager to inherit her family's Miami bakery along with her sister, Pilar. But between spring and graduation, Lila's abuela dies, her best friend abandons her, and her long-time boyfriend dumps her. Fearing Lila's emotional health, her parents defy her wishes and entrust her summer to family and their Winchester, England inn. Even though she's given a space to cook at the inn, she longs for Miami, the seat of her Cuban roots. Being a Miami Cuban baker is her glorified past and destined future, forged by years of training by her loving abuela.
Days into her stay, Orion Maxwell barges into Lila's inn kitchen with a delivery from his family's tea shop. A nuisance at first, opposite ingredients soon learn to blend. Orion befriends Lila, introducing her to his mates and devouring her food––comida Cubana.
Orion entertains her with his mental collection of superstitions and sweeps her onto his vintage motorbike. He wraps cold, underdressed Lila in his wool cardigan and becomes her personal tour guide. His mum's early-onset (FTD) Dementia gives Orion a unique outlook––he never asks too much of the world, accepting what he can't control. Lila soon discovers this British boy brings empathy to her loss because he's living his own.
Before long, Lila can't control the route of her own heart as she begins to fall for more than a new love. England has charmed her. And a special opportunity in London tempts her. As her return ticket looms, Lila feels impossibly caught between two flags. Hearts aren't supposed to split like this––between a beautiful boy and a beautiful family. Between exploring an uncharted future in a rich new place, and honoring Abuela's treasured legacy.
---
Have you read any of these?
Do you have any Cuban-American protagonists to recommend?
Let me know in the comments!
(And if you have a theme you'd like recommendations for, let me know!)