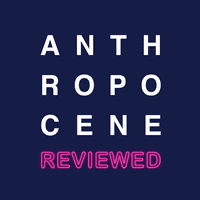 ---
What Is It About?
Official Description: The Anthropocene is the current geological age, in which human activity has profoundly shaped the planet and its biodiversity. On The Anthropocene Reviewed, #1 New York Times bestselling author John Green (The Fault in Our Stars, Turtles All the Way Down) reviews different facets of the human-centered planet on a five-star scale.
---
Why Do I Recommend It For Book Lovers?
Its a John Green podcast for one thing. For another, its just endlessly fascinating.
---
Some Favorite Episodes
Notes App and Sports Rivalries
Prom and the Stanford Marshmallow Experiment
Canada Geese and Diet Dr Pepper